New-About Ashby

Scunthorpe's Second High Street

Ashby is an urban village in North Lincolnshire, sandwiched between the towns of Scunthorpe to the north and Bottesford to the south. A Warm Welcome awaits you in Ashby, where you'll find a different shopping experience.

We are lucky we've kept the feel of a 'Traditional Village High Street', with it's butchers, bakers and selection of independent traders, unique shops and great places to eat. 'Ashby High Street' is Scunthorpe's Second High Street, boasting over 100 shops, banks, cafes, pubs and a weekly market!. Ashby's Retail Area is served by 4 Local Authority Car Parks (Approx. 229 Spaces) with 2 hours FREE Parking and plentyful On-Street Parking too. Don't forget to visit on Market Day. The traditional outdoor market at Ashby takes place every Thursday and sells everything from clothing and cosmetics, to cut flowers, fresh meat, fresh fish, fruit and vegetables.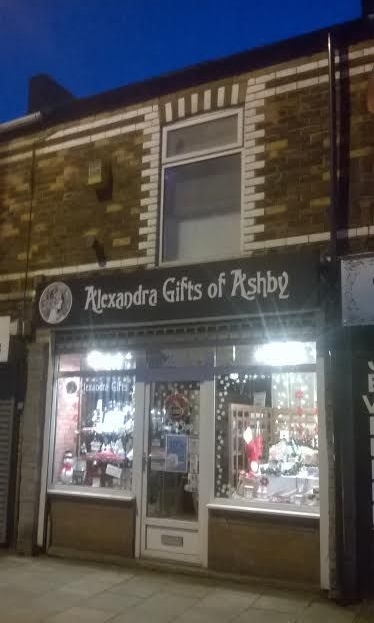 Alexandra Gifts HQ @ Xmas 2016

So While you are visiting Alexandra Gifts in Ashby, pop along to the market.

For more information about Ashby, Scunthorpe and its surrounding area, then please visit
Alexandra Road in Ashby, was named in the honour of HM Queen Alexandra. She was married to King Edward VII and became Queen in 1902, when most of Alexandra Road's terraced houses were built and completed.